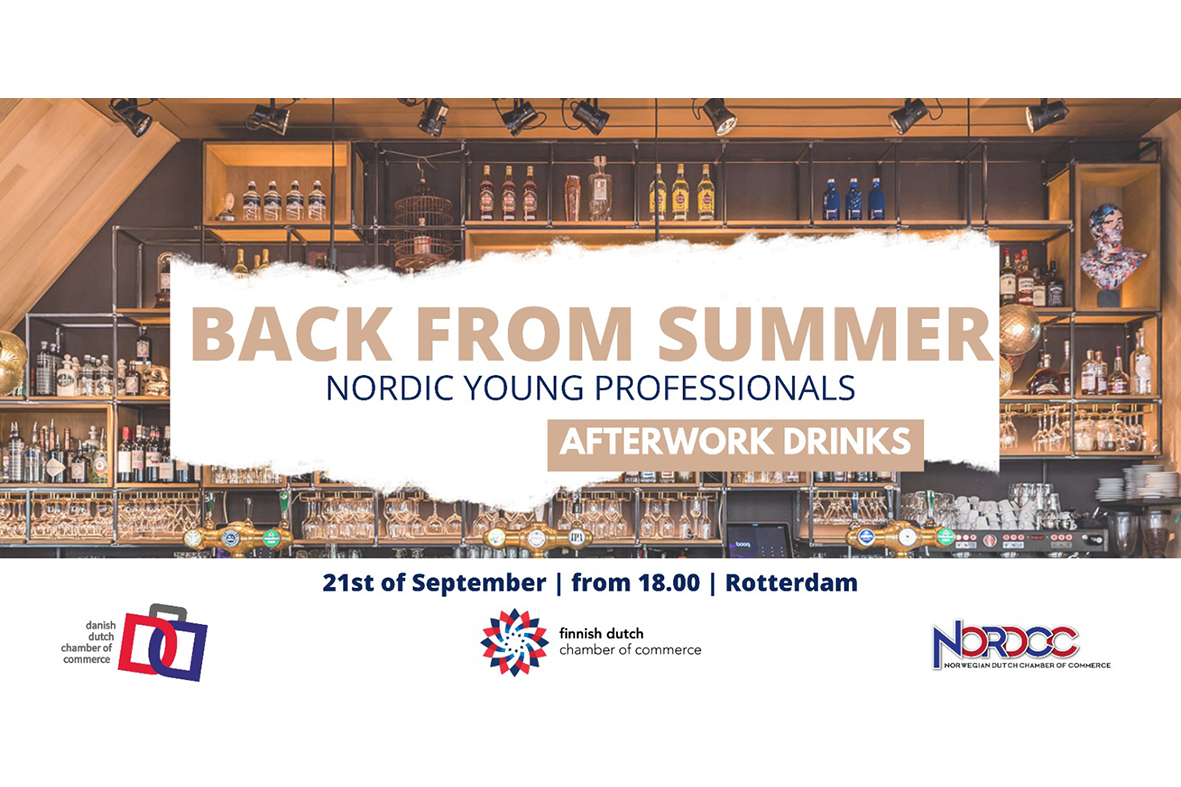 Back from Summer Afterwork Drinks – Nordic YP's
'Back From Summer' Afterwork Drinks – Young Professionals
Experience the culmination of summer with us!
As the sun gradually sets on the season, we invite you to partake in a memorable evening at Mavis Bar in Rotterdam. Join us as we bid a stylish farewell to the warmest months of the year and face the exciting Fall season ahead.
Date: September 21st
Time: Starting at 18:00
Location: Venue: Mavis Bar, Westzeedijk 68a, 3016 AG Rotterdam
Prepare for an evening filled with laughter, meaningful networking opportunities, and the chance to form new connections. If you're a Nordic Young Professional seeking like-minded peers, this event is tailored for you. If you're not yet a member, you can sign up here to join our network.
What can you expect?
A selection of delicious beverages
Tasty food
Engaging conversations
Unforgettable moments
Let's raise our glasses and toast to the wonderful summer we've enjoyed together.