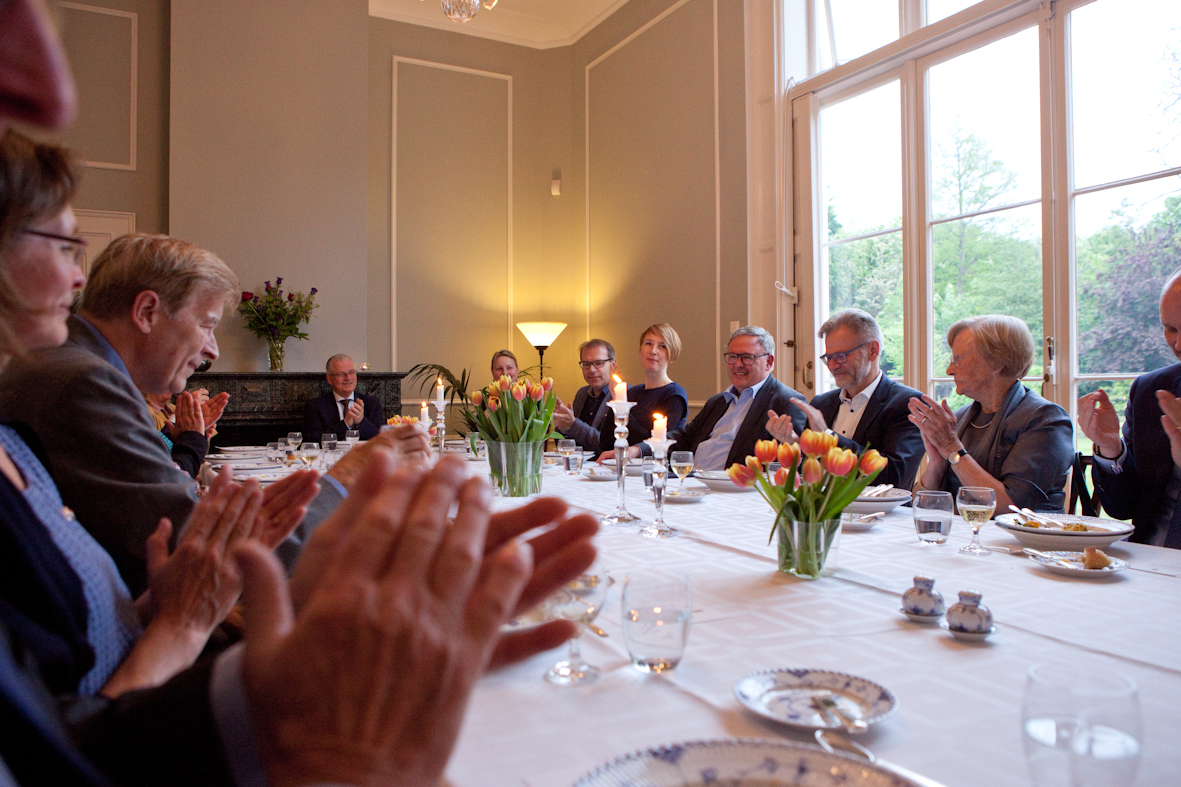 Annual General Meeting 2019
Annual General Meeting, followed by a dinner.
Heide Ehlert-Jürgensen and Johan van Haersolte stepped down as boardmenbers, but luckely they wil stay as members.
Ole Keilberg and Elisabeth Zwaan Thomsen were elected as the new secretary and treasurer. We are very pleased to have them on board.
The meeting took place at the Ambassadors residence.
Photography Hanne Hansen